Wearable Glove Scanner help 3PL logistics order picking work more efficiency
Views:1 Author:Site Editor Publish Time: 2020-12-17 Origin:Site
Wearable Glove Scanner help 3PL logistics order picking work more efficiency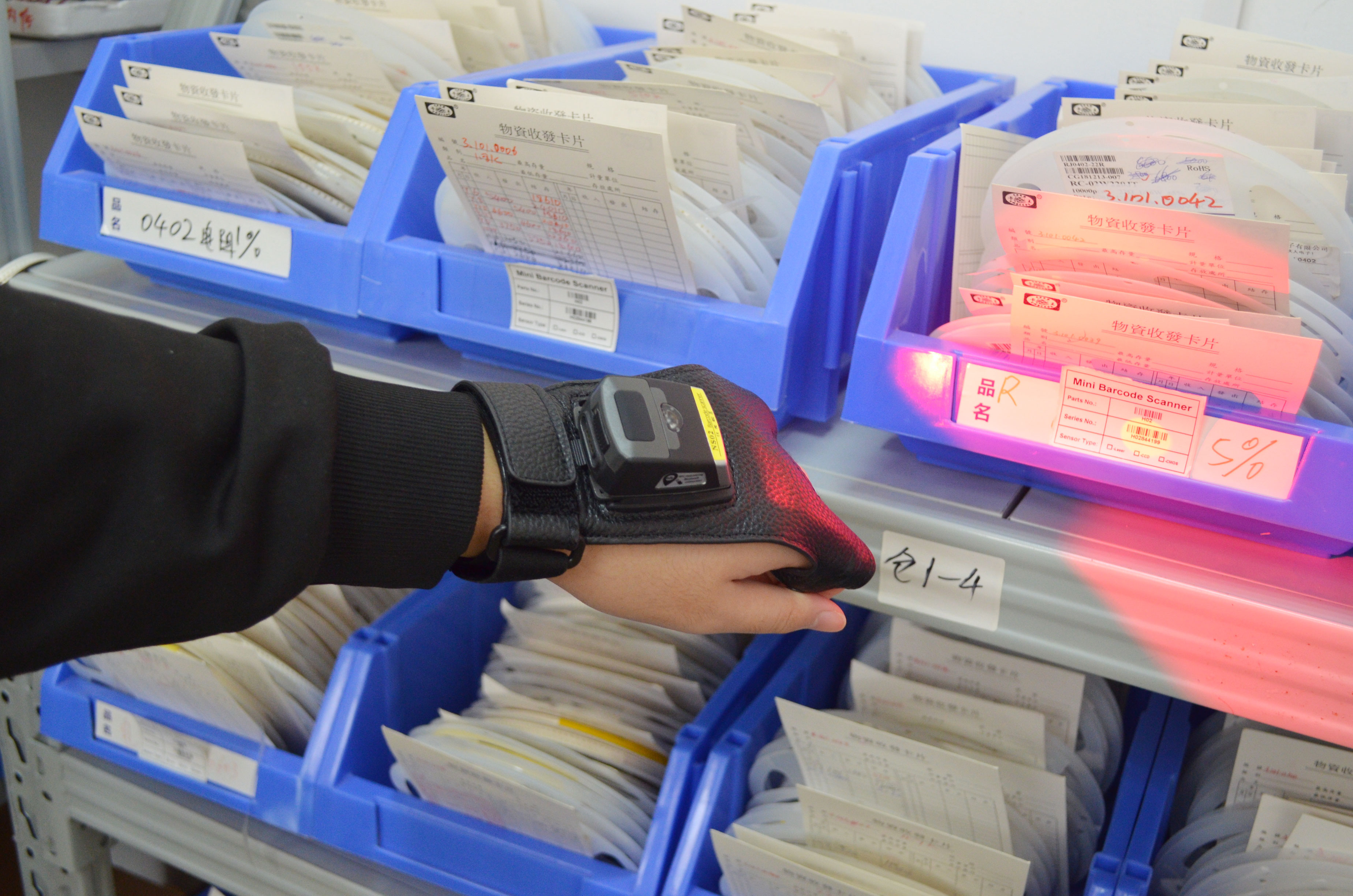 The Industrial wearable Bluetooth 2D Glove Scanner will be the preferred equipment for warehousing in the future
Compared with other traditional logistics storage warehouses, e-commerce warehouses have their particularities. Each order is small and complex, the outbound frequency is fast, and there are many logistics companies. In view of this situation, Effon specially designed a ergonomics wearable glove scanner for e-commerce companies. The wearable glove scanner can maximize the operating efficiency of employees.
New wearable devices stand out due to their Bluetooth Low Energy (BLE) connectivity, larger scanning range, increased number of scans per second, and longer battery life. It is designed for workers in industrial environments (such as automobiles, logistics, and manufacturing) and retail industries.
The wearable Bluetooth Glove Scanner plays an important role in industrial environments. In many companies, employees use this technology to confirm work orders or record process steps. So far, workers often use handheld scanners for this purpose. These results appear clumsy and clumsy. They carry unnecessary weight, have limited battery life, are often lost, and easily break. This slows down workers in departments that are vital every second. Effon's smart wearable glove scanner solves these problems and ensures higher efficiency, ergonomics, quality, and process reliability. Employees no longer need to search for scanners, and most importantly: they can free their hands at any time.
This glove scanner design is specially designed for production, logistics, and retail. Its BLE connection makes it easier to connect plug-and-play devices to the corporate network. Used in conjunction with tablets, smartphones, and other portable devices, employees can work hands-free without the need for a platform. The speed and accuracy of the one-dimensional and two-dimensional bar code engines are twice as fast as before. In addition, the battery life of wearable gloves is extended by 50%. The larger scanning range of up to 1.5 meters makes wearable gloves an ideal scanner for picking applications. Immediate employee feedback has also been improved: After scanning, employees will receive visual, tactile, and auditory feedback. For example, this can report errors, but it can also indicate the priority of shipment.
About Shenzhen Effon Ltd
Effon has focused on industrial-grade wearable barcode scanner for decades. We have a strong R&D team to support the different customization requirements of customers. Every year we will launch 3-5 new products on the market. The product line is very rich to meet the needs of different groups of customers.
Our smart solutions have been used by well-known organizations in manufacturing, production, logistics, and retail.