SMALL RING BLUETOOTH SCANNER TAKE YOUR WAREHOUSE MANAGEMENT TO A HIGHER LEVEL
Views:16 Author:Site Editor Publish Time: 2018-10-23 Origin:Site
User Background
Russian company A is a supplier of IT solutions for retail and logistics, mainly providing software and hardware solutions to large customers such as A local large retail supermarket. They are also Motorola solutions platinumPartner, authorized supplier of DATECS and Apple devices. The business covers goods transportation, stores, payment systems .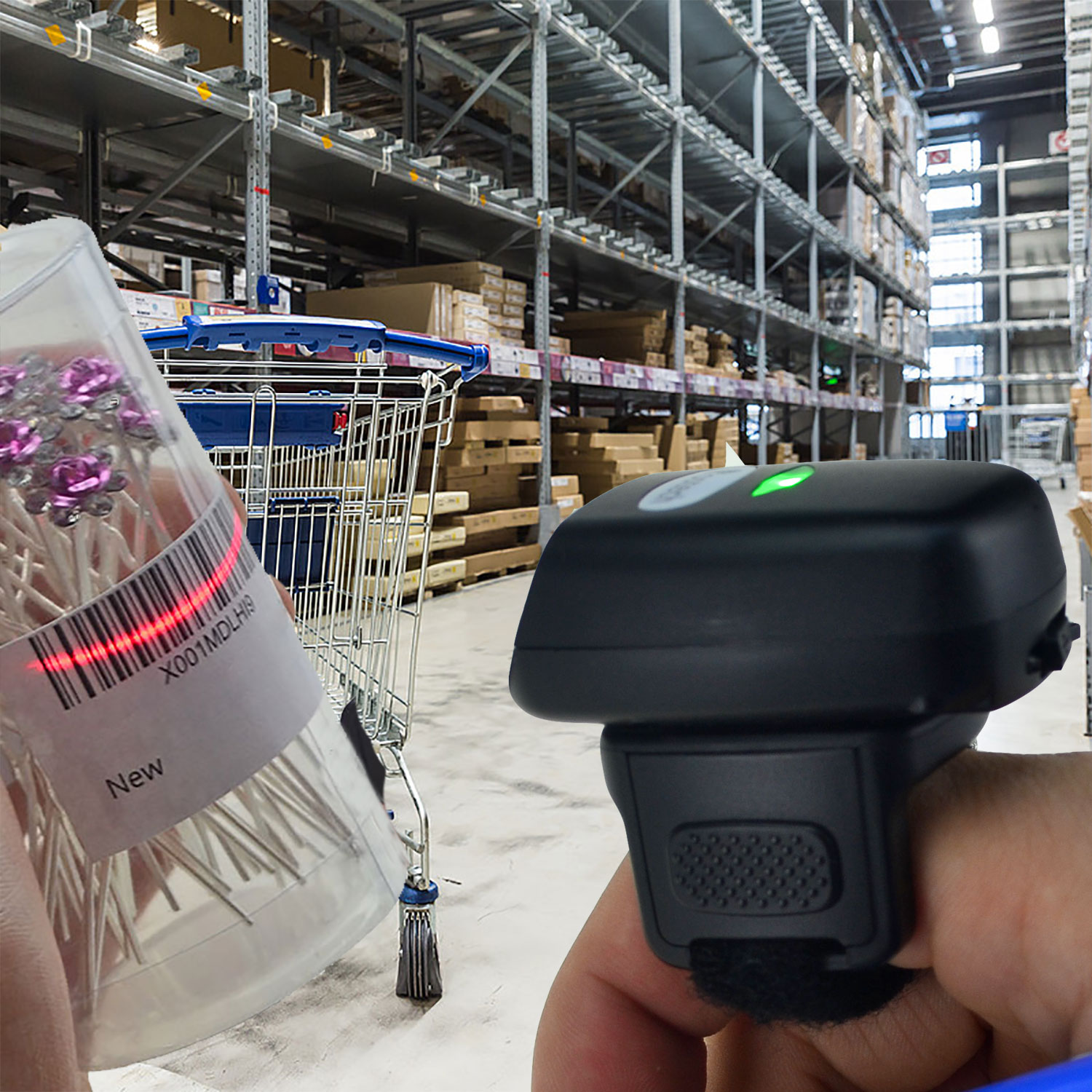 User Needs
The customer itself is our other competitor's customer, he has purchased two competitors' ring scanners. One bought 4 and three broke. The local agent said the product has been discontinued and not sold, rejected maintenance .
While the supplier of another ring scanner cannot provide customers with customized services such as ODM. However, we have R&D team, so offering flexible OEM/ODM service to clients is not a problem for us. More importantly, 6 years R&D experience in developing ring scanners gives their much confidence in satisfaction of product performance and the reliability of after-sale service . Finally, after he visited our factory, establishing a large-volume wearable small ring scanner with our team has been done .
Solution : FS03 2D Small Finger Scanner Using Motorola Scanning Engine
The small ring scanner with a weight of less than 40g is equipped with a rechargeable but non-replaceable 500mAh battery. It looks small and light and stylish, and is equipped with high-end android phones, combined with customized software to make the customer's warehouse sorter staff's arm not feel bulky after wearing a day's work , greatly reducing their workload, 10m Bluetooth transmission distance, one-to-one Bluetooth transmission to make the working area unrestricted, at least improve the management efficiency of warehouse at 30% , helping customers to achieve more efficient, easier and cost-effective warehouse management.
Product Advantage :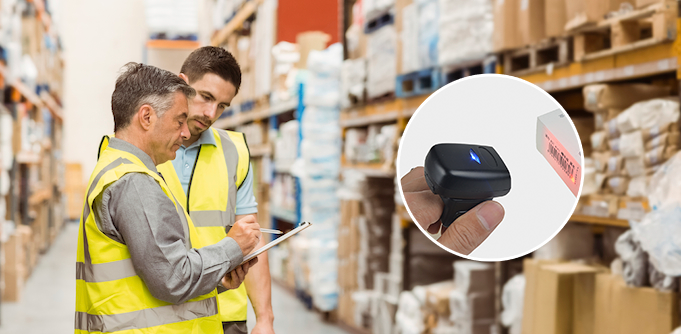 1. Mini shape, lightweight, easy to carry and labor-saving
2. Equipped with 500mAh rechargeable battery, which greatly saves the inventory working time of the warehouse
3. 270 degree rotation button allows you to change work at any time
4. 3mm silicone case enhances drop resistance