QR CODE SCANNING FOR BUS FARES PAYMENT
Views:102 Author:Kristen Liang Publish Time: 2018-10-23 Origin:Site
Auto scanning Embedded QR CODE Reader
(can be used as a separate scanner or integrated on other machines)
The new generation QR code scanning module is with a fixed mount and compact design, its suitable for all kinds of Kiosk, ATM, ticket terminal, medical device, access control machine for embedded use.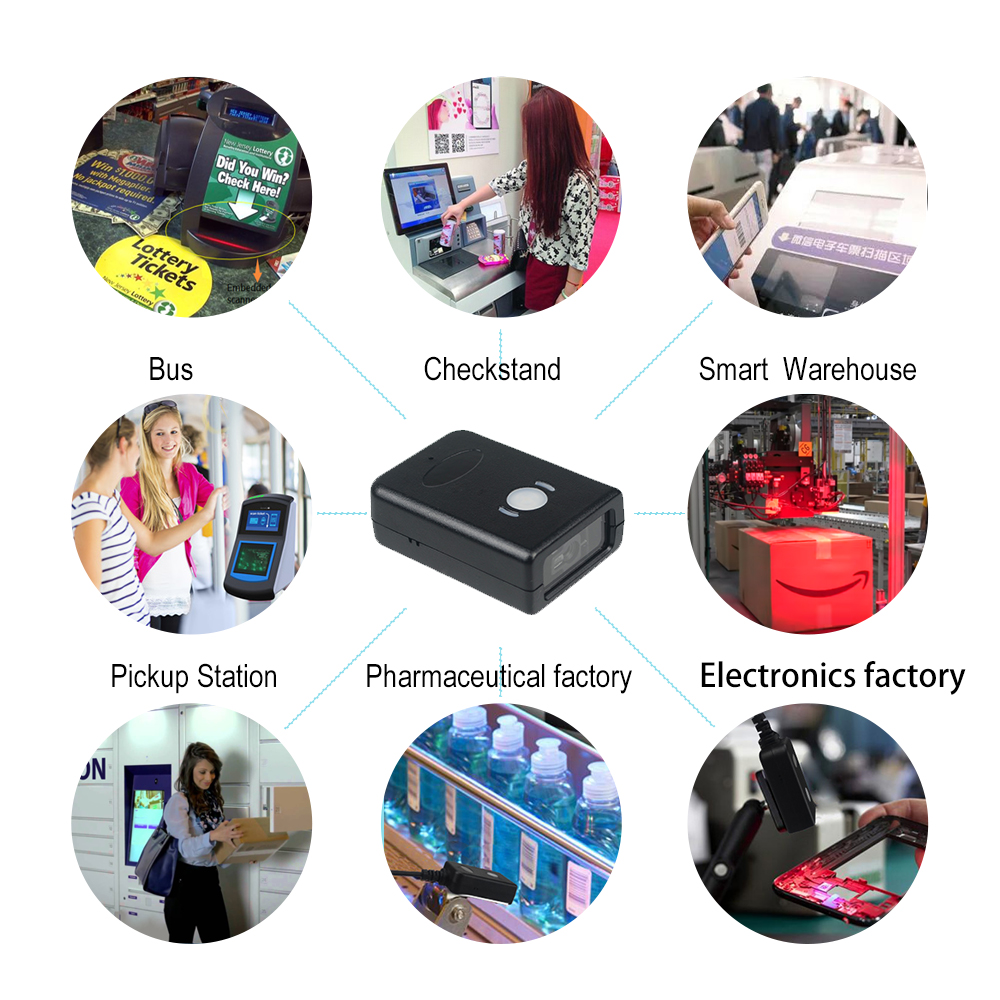 Are you still worried about having no change to take bus or Metro? And how to do?
It does not matter. You can use your smart mobile and open your Alipay QR Code for bus fares payment.
Nowadays,Most Smart Android phone not only support QR pay, but also for NFC function.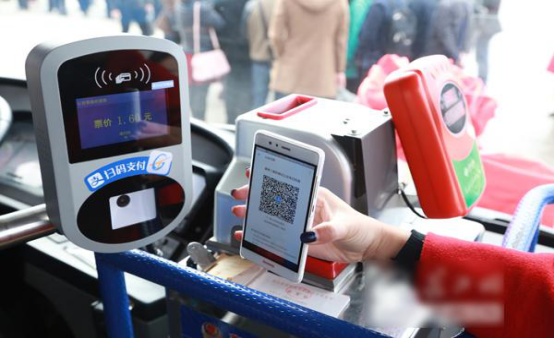 With the wide application of "Internet Plus" in various fields, smart phones can be used for QR code scanning for payment in the taxi, restaurant, shop, cinema and even in the vegetable market.
Step 1: Find the Mini program on your mobile phone

After opening WeChat, navigate to the 'Discover' tab and select 'Mini Programs.' Next,
search '深圳通+' (Shenzhen Tong) and select the first result.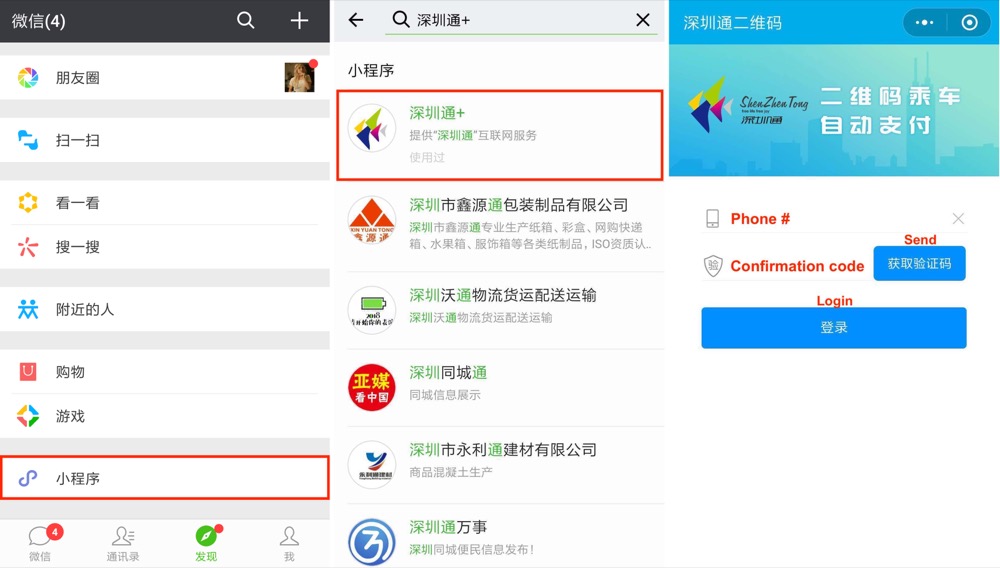 Step 2: Confirm your phone number:
As shown in the picture above, enter your phone number, click 'Send' and wait for
the confirmation code. Easy, right?
Step 3: Bind your WeChat Pay
You'll be taken to a page informing you that you need to bind your WeChat Pay account. Check the box to say that you consent to the terms of agreement (click the blue link to actually read them) and select 'Bind now.'
The next page tells you a little about what the mini program does. Here's a summary: The 'Shenzhen Tong QR code service' is compatible with buses and in the future, subway. The payment method automatically deducts money without the use of a passcode, but if you decide to cancel the service, the automatic deductions stop (obviously).
Click 'Open automatic payment' to continue.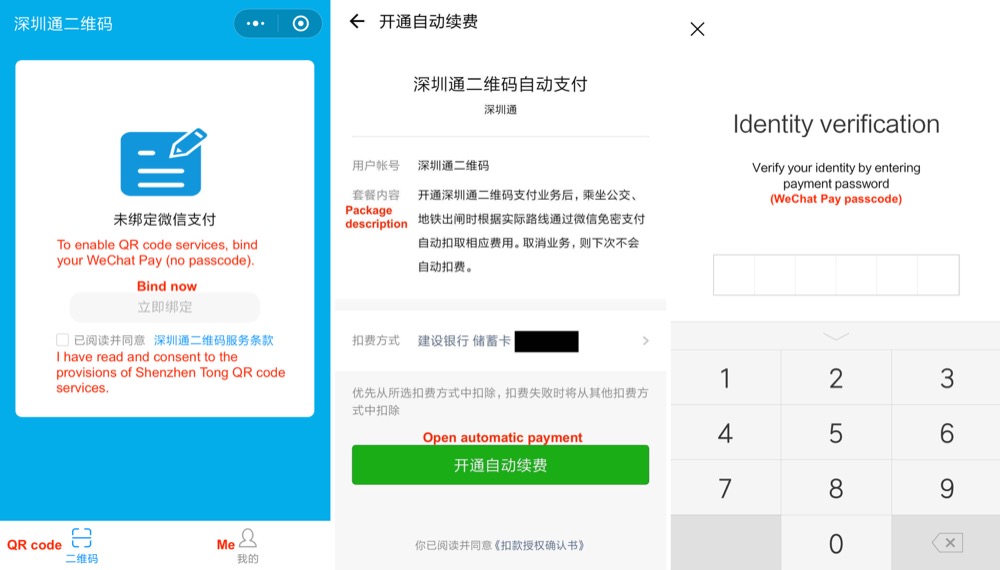 You'll be prompted to enter your WeChat Pay passcode to once again verify your
identity.
Step 4: Start scanning!

You're ready to start scanning! Hold your QR code up to the scanning machine and
the cost of the fare will automatically be deducted. Tap the blue words to refresh and
refrain from scanning a single code multiple times.
If you need to pay outstanding fares, switch to the 'Me' tab on the right. Here you
can also access your payment history or, if you decide Shenzhen Tong QR codes
aren't your thing, cancel the service.
Keep in mind that if you do cancel, due to a 'backend verification' process the change
may take five to seven working days to complete.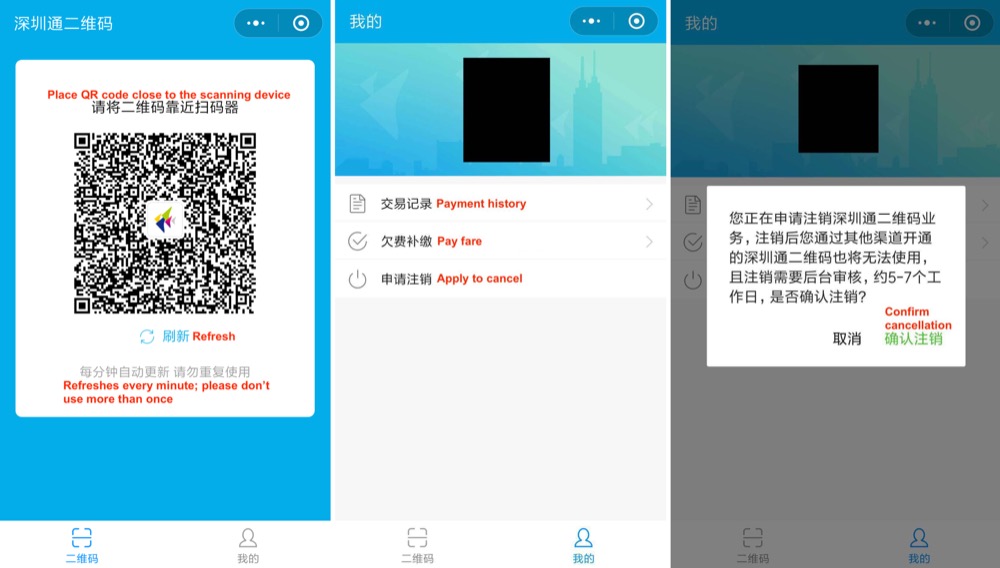 This solution also widely used in Metro.