Industrail Wearable Ring Barcode Scanner EF02
Views:0 Author:Site Editor Publish Time: 2021-01-12 Origin:Site
Wearable Ring Barcode Scanner help your warehouse work smarter
Effon industrial-grade Wearable ring Bluetooth scanner EF02 is designed to free your hands and improve work efficiency. Reduce the warehouse order picking error.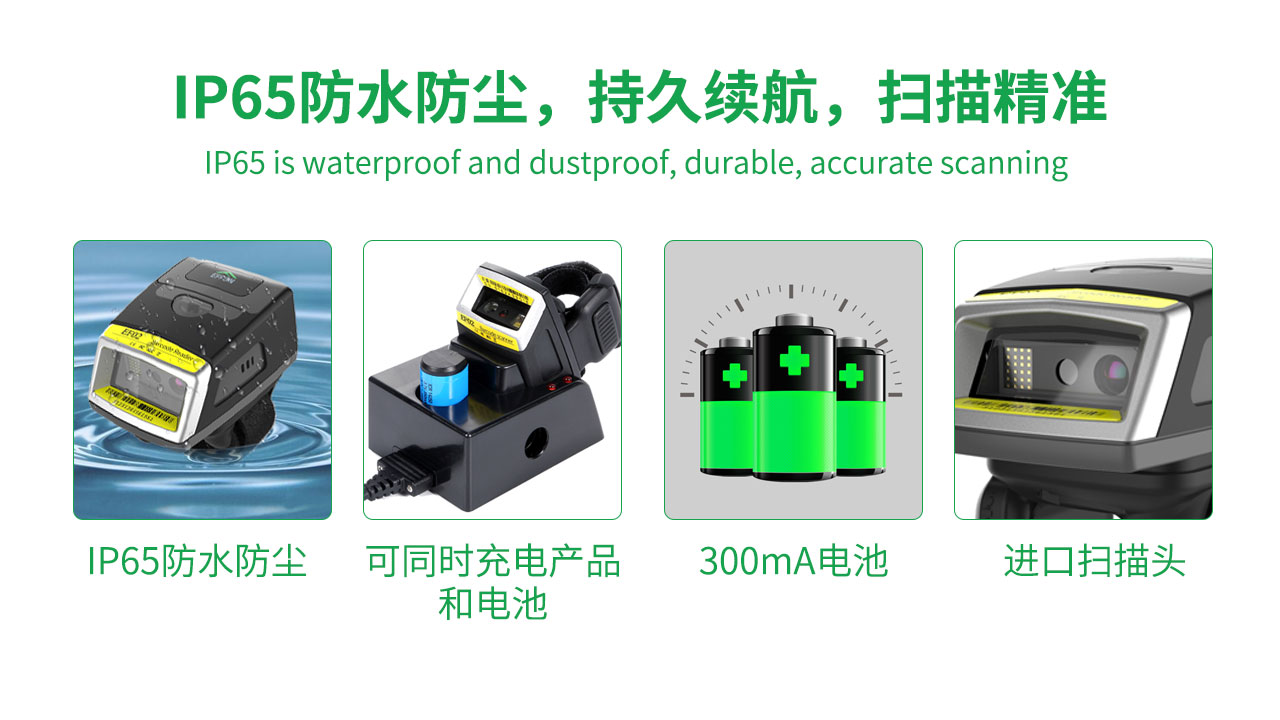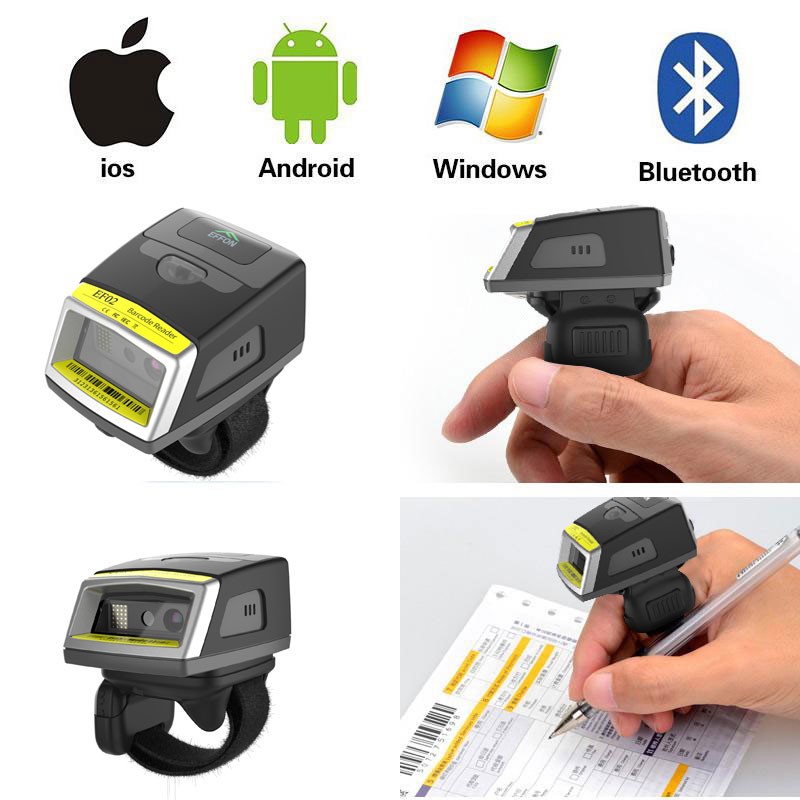 Its portable and stylish appearance makes your work more interesting and stylish. Support Bluetooth, NFC connection, making it more convenient to use with PC, tablet, and mobile phone.
Equipped with a 550mAh rechargeable and removable battery. It can work continuously for 10 hours after being fully charged
EF02 Industrial Wearable Bluetooth Ring Scanner allows you to work wirelessly on your laptop freely!
EFF02's Wearable scanner can help you scan the barcode on the product to verify its correctness. It uses the barcode on the electronic form on the PC to stock a large number of bought and sold items. This ring scanner is great, it saves you a lot of time when scanning multiple items without having to scan, put down the scanner and pick it up.
The user manual is very easy to understand and all functions.
High decoding portable wearable scanner is one of the best tools in the logistics industry and warehouses, and COVID-19 has caused a shortage of personnel and low logistics efficiency.