Finger Trigger Glove Scanner GS01
Views:10 Author:Site Editor Publish Time: 2019-09-23 Origin:Site
Posunitech's glove scanner work by automatically scanning by sensing the hand pressure: the scanner is activated as soon as the thumb is pressed against the index finger.
Unlike traditional scanners, employees wearing this gloves can free their hands and reduce scan time while at work.
With this glove scanner, you can improve the working conditions of production and logistics staff and improve work efficiency. The BMW factory in China ever ordered this kind of gloves.
It can save 5 seconds of work time calculation per scan, so you can save all the after-sales service staff for 4000 minutes every day. time.This glove is connected via Bluetooth and comes with a removable battery that can continue to perform a full 9-hour job.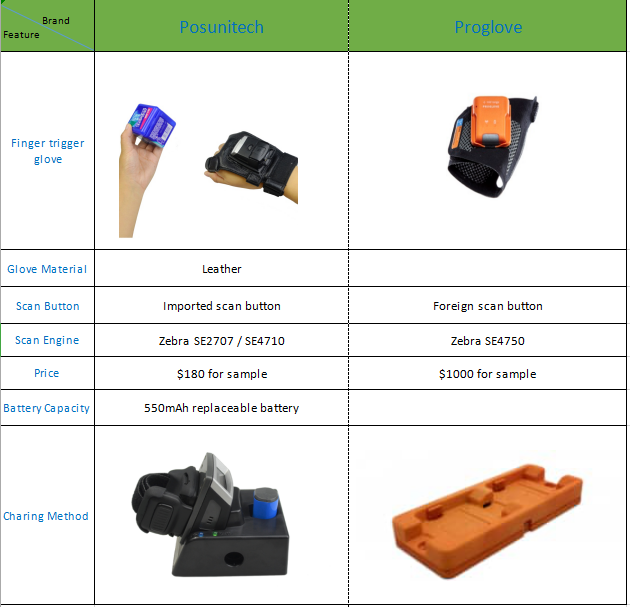 For more details, just contact us via zoe@posunitech.com