3 TRACKS PROGRAMMABLE MAGSTRIPE CARD READER WITH DOUBLE HEAD
Views:145 Author:Site Editor Publish Time: 2018-10-30 Origin:Site
User Background :
A company in Thailand who developed gps system for their local taxi/trucker/bus and so on.
User Needs :
Due to their government's policy about bus, the market needs new device for the transportation deparment to track the taxi/truck/bus's driving track , then they come to us .
Solution : Magstripe Card Reader With Double Head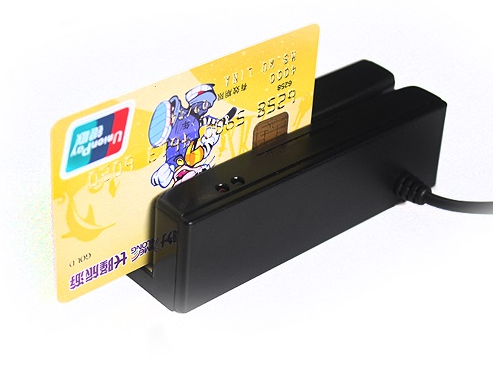 This product USES the F2F decoding magnetic card, magnetic card decode functions and data support for two-way charge, it can be read magnetic card 1, 2, 3 track information, fully meet ANSL/ISO technical standards, simulation with a USB HID, keyboard, USB OTG or RS_232 serial port (customizable) output. Support the JPOS & OPOS interface.
Product Advantage :
1. Compatible with Windows, Android System.
2. All 3 tracks can set to 75/210 BPI;
3. USB or Serial interface or customized.
4. Long service life (500,000 card passes).
5. Suitable for all ISO7811/7812, ANSI,
AAMVA and CA DMV magnetic cards.